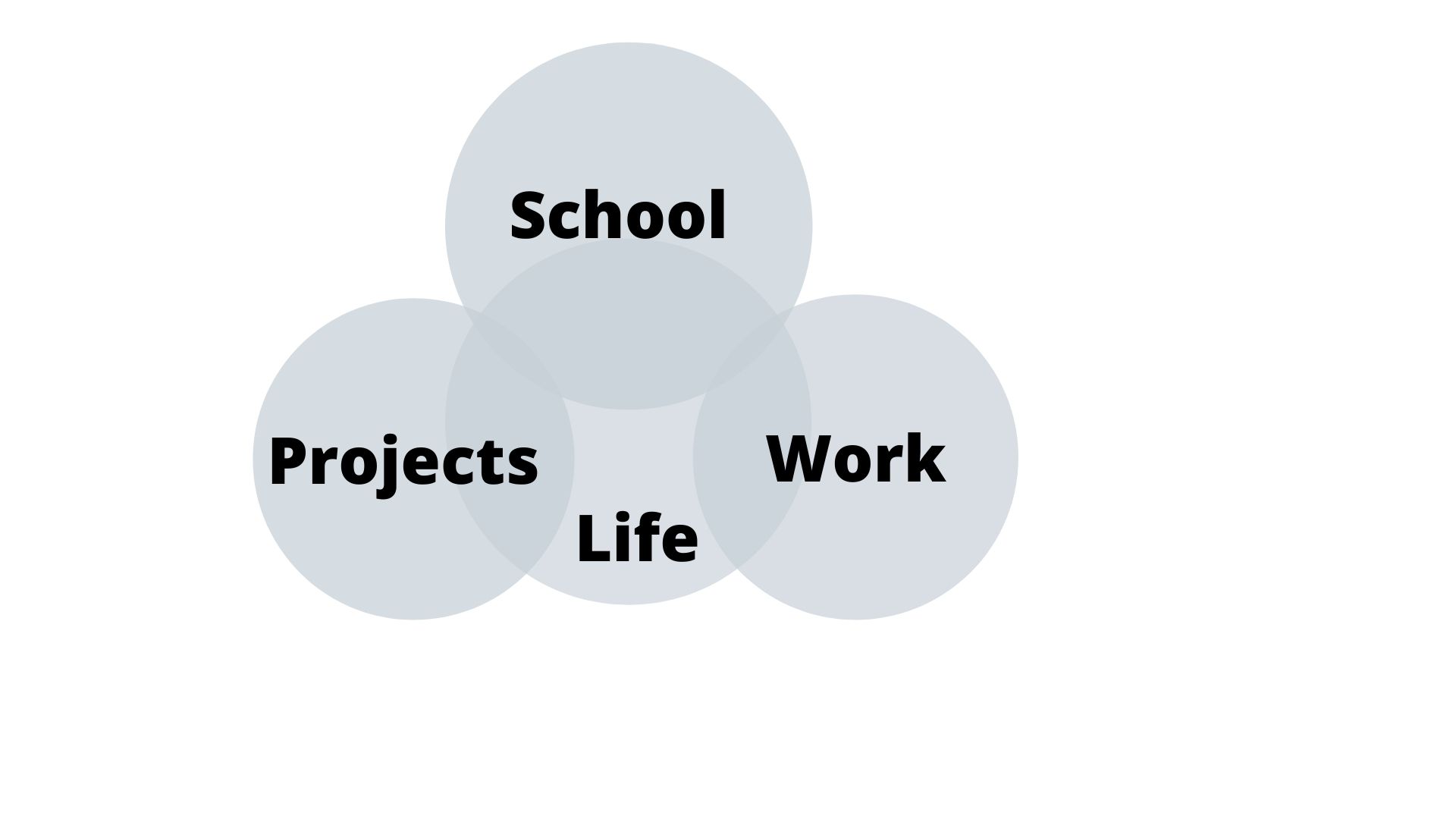 Work Life Integration
Logan Craft • November 12, 2019
feature
Work-Life Integration
Over the past few years, I have been putting in long hours with school, work, and side projects. Not only have I put in long hours at work and school, but I got married a couple of years ago to my wonderful wife Alexandria. Together we have a beautiful Goldendoodle named Zazzy. So how do I manage the long hours associated with school, work, side projects, and married life?
The way I make it work is through blending parts of my life together. In other words, I build side projects to help me learn for work and school. However, where is the time for my Shakespeare-loving wife? Not only did I buy her PHP Pandas (a coding book for novices), but I actually got her involved in a side project called DailyEatz - she was the one who even came up with the idea. We have been getting to work together on this project a lot, which has brought us much closer. So far, we have been able to do things like presenting to a group of investors at the East Tennessee State University iBucs Competition. Not only did we get to pitch together, but we also won the competition and almost $5000 of seed money for DailyEatz.
To be successful with work-life integration, you must have a strong passion for something that is involved in your work, school, side projects, and personal life. That passion for me is being able to create my own worlds through programming. Programming, making, and building to me is enjoyable to me because a blank canvas gives one the opportunity to create a world only in their imagination. Many of the worlds you dream up will come from the different parts of your personal life, work, schooling. If you spend time with your passion and your job involves your passion, then achieving a work-life integration is very easy, and it just makes life much easier as well.
I hope you have enjoyed my little write up about work-life integration, and I hope to start writing blog posts more often.