DailyEatz
Laravel / VueJS / ApacheSolr - View project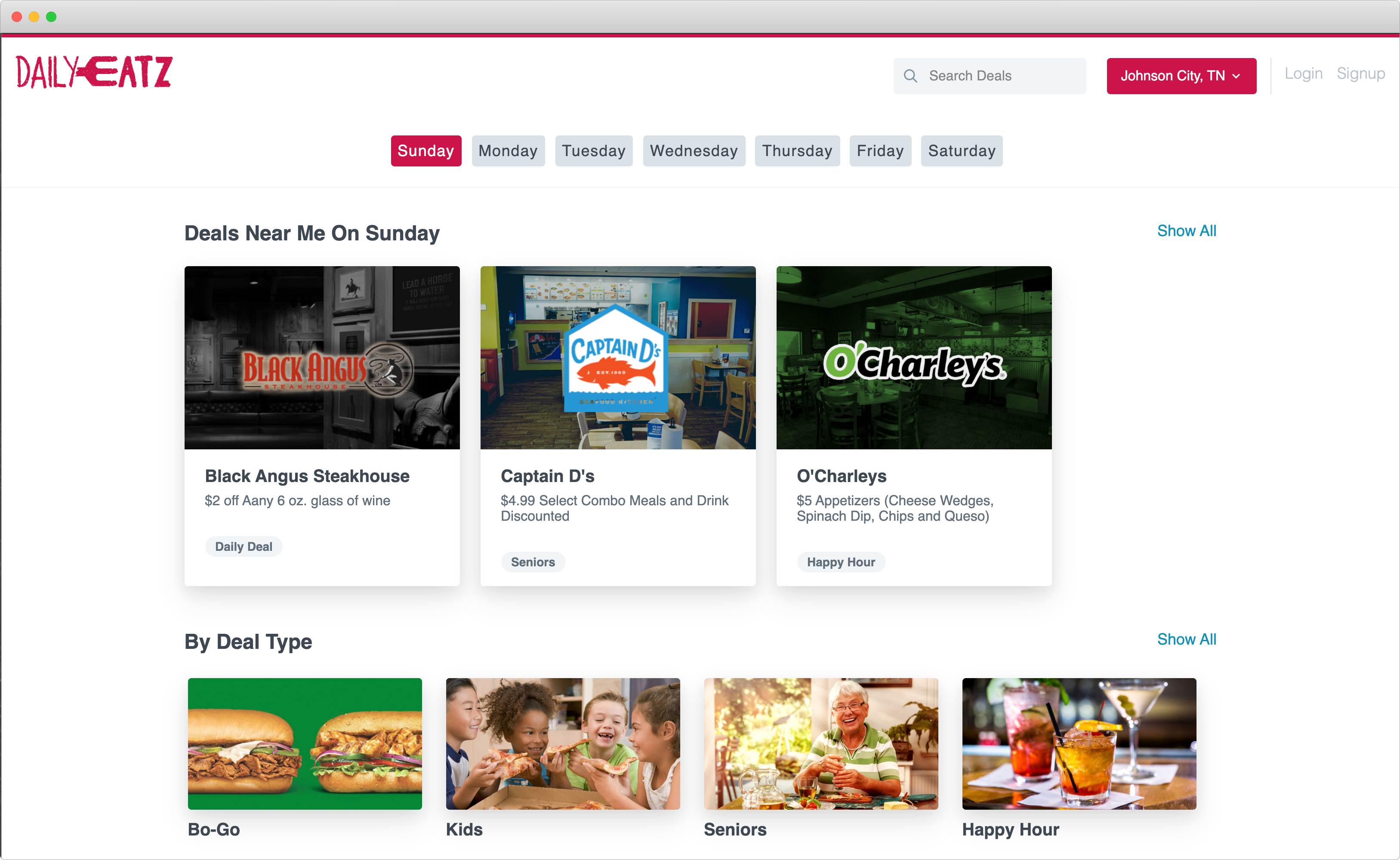 DailyEatz was founded in 2019 to save people money on every meal. A web-based community designed to make finding food discounts easier, DailyEatz is the nation's only coupon-free source for discount dining information. DailyEatz allows users to scroll through all the daily deals in their area based on cuisine or type of deal. An innovative service within the restaurant deal market, DailyEatz goes beyond merely offering a directory of restaurants with photos and reviews. DailyEatz gives users a directory of daily food deals specific to their location.
DailyEatz Co-Founders Logan and Alexandria In addition to giving users quick and easy access to daily deals, DailyEatz strives to bring customers into restaurants to fill those empty seats! DailyEatz provides the location, hours, and contact information of all restaurants with daily deals. Moreover, individual users and restaurants can submit daily deals to be added to the database as they find them or as they change with the season!
Co-founders Logan and Alexandria Craft are professionals who search out existing daily deals at local and chain restaurants across the United States. Currently, DailyEatz's Chief Technology Officer (CTO) Logan Craft is developing a mobile application to be released in 2020.
Feel free to give us a follow on one of our social media sites today! We frequently do giveaways and regularly post a "Deal of the Day."
Stack